And here comes the newest USC!!!!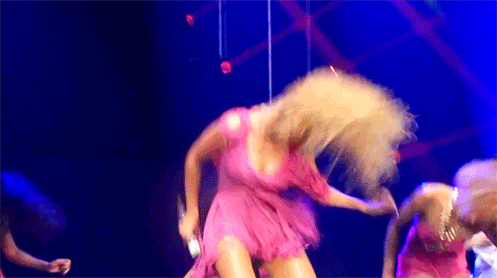 Yessssss!!!!!!! I've come to the end of my immigration journey. Woot! Woot!!
I realize this forum is for discussing DV processing, and some of you may probable be thinking to yourselves, "so she thinks it's okay to put up this none DV related post in this sub forum when there's an applicable sub forum she should be posting on". Well I'm putting up the post here:
To serve as a source of encouragement
And because I think I've earned the right to (feel free to call it abuse of power)
Interview was easy, simple, straightforward. Started with the six civic questions, followed by one line sentence read/write testing. Then a quick review of the information on my N400 form, and the yes or no questions. Interview ended with the IO saying congratulations, I'm recommending your case for approval. Was given a printout which also said congratulations you passed, the test, recommending case for approval. I thanked the IO and asked if my oath ceremony could be admistered same day, letting him know I was willing to wait a couple of hours if need be - ha ha ha (yeah, I was being pushy). My IO took me to the office of a rather stern looking lady who immediately said 'NO!' as soon as my IO asked her if I could get sworn in same day. The entire interview was done in less than 20 minutes.
Anyway, here's my timeline:
05/03/2012: DV 2013 Selection Notification
11/1/2012: I-485 Package accepted by USCIS (CN current in November)
11/15/2012: Biometrics Completed (walk in)
01/28/2013: GC Interview/Approval (same day)
11/03/2017: N-400 Package accepted by USCIS
11/10/2017: Biometrics Completed (walk in)
09/22/2018: Interview Notification Received
10/22/2018: Naturalization Interview/Approval (same day)
10/29/2018: Oath Ceremony Notification
11/07/2018: Oath Ceremony
11/08/2018: Passport Application